Your search found 8 image(s) illustrating the term "auricle." For a written explanation, click on "auricle" in the Glossary.
Clicking or hovering over any of the pictures below will display a larger image; clicking the plant's name will provide information about, and other photos of, the plant pictured.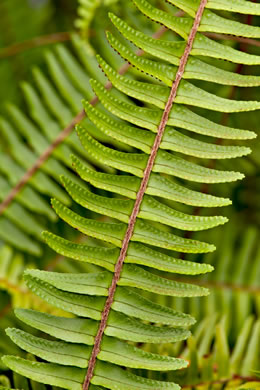 Narrow Sword Fern, Nephrolepis cordifolia

Pinnae attached 5-12mm apart, auricled at base on the side toward the leaf tip, per Weakley's Flora.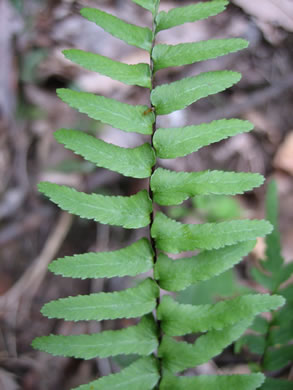 Ebony Spleenwort, Asplenium platyneuron

Pinnae alternate, with superior auricles; sessile, bases overlapping rachis, per Field Guide to the Ferns and Other Pteridophytes of Georgia.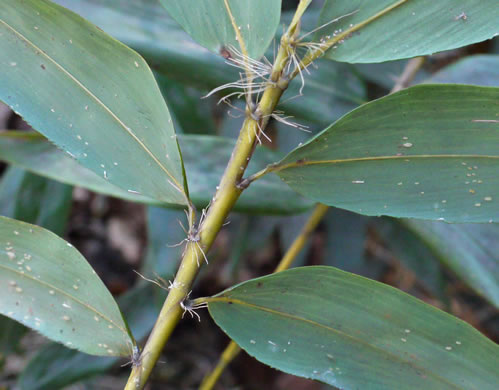 Giant Timber Bamboo, Phyllostachys bambusoides

Leaf sheaths with 2 tufts of bristles on auricles, per Woody Plants of the Southeastern US: A Winter Guide.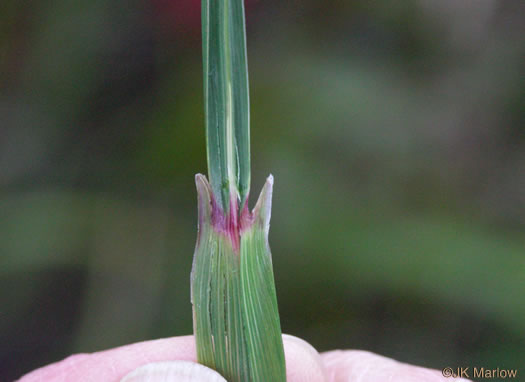 Yellow Indiangrass, Sorghastrum nutans

Note auricled sheaths and narrow flat blades, per Manual of the Grasses of the United States.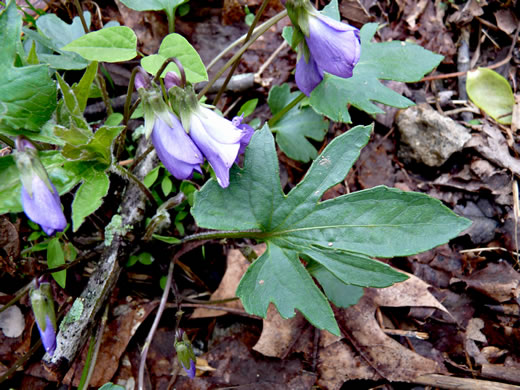 Wood Violet, Viola palmata var. palmata

Sepals 6-10mm long, acute to obtuse, glabrous to ciliate, auricles 0.5-1mm, per Vascular Flora of the Carolinas.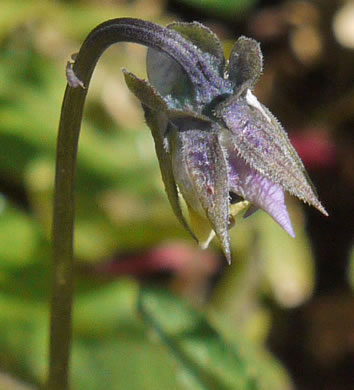 European Field Pansy, Viola arvensis

Sepals oblong-lanceolate, apex acute; basal auricles irregularly toothed, per Flora of China.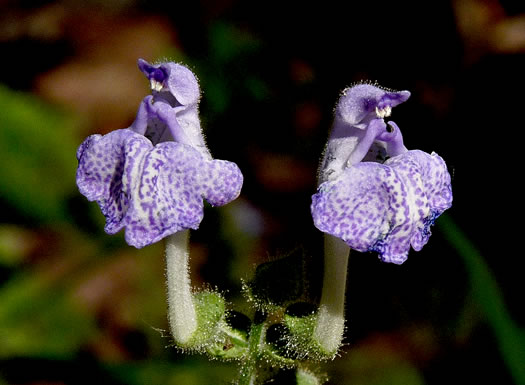 Heartleaf Skullcap, Scutellaria ovata ssp. bracteata

Lower lip with large lateral auricles (flabelliform), margins cleft and erose, per Weakley's Flora.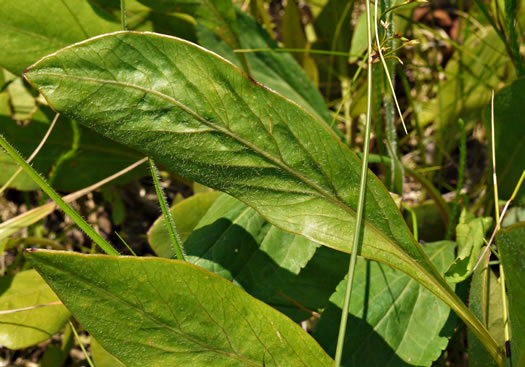 Swamp Coreopsis, Coreopsis gladiata

Leaf texture thick and leathery; leaves without auricles, per Weakley's Flora.