---
Your search found 2 image(s) of pinnae of Cinnamon and Interrupted Fern.
Clicking or hovering over any of the pictures below will display a larger image; clicking the plant's name will provide information about the plant pictured.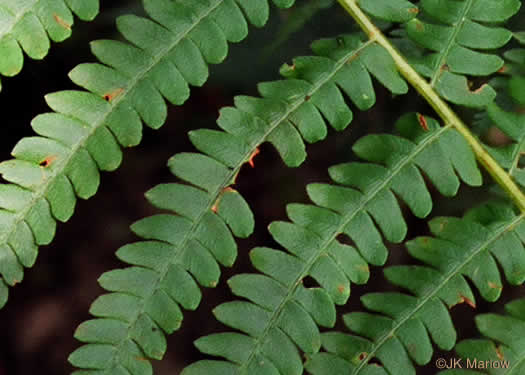 Cinnamon Fern, Osmundastrum cinnamomeum

Leaflets deeply lobed (pinnate-pinnatifid); lobes rounded &slightly pointed, per Ferns of the Smokies.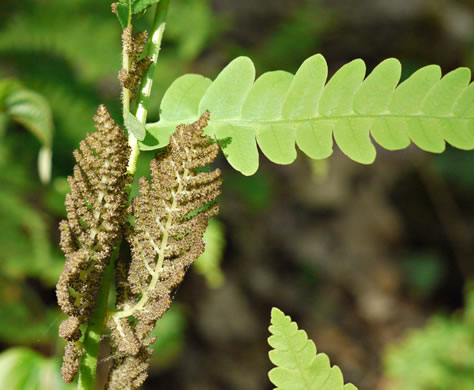 Interrupted Fern, Claytosmunda claytoniana

Lobes of vegetative leaflets rounded (vs. slightly pointed in cinnamon fern, per Ferns of the Smokies.