---
Your search found 7 image(s) of Salvinia species.
Clicking or hovering over any of the pictures below will display a larger image; clicking the plant's name will provide information about the plant pictured.
---
Water Spangles, Floating Fern
Salvinia minima


Look for it in quiet waters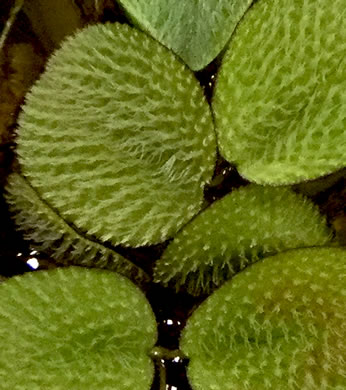 Hairs of upper leaf surface w 4 free, spreading branches [not joined at tips], per Weakley's Flora.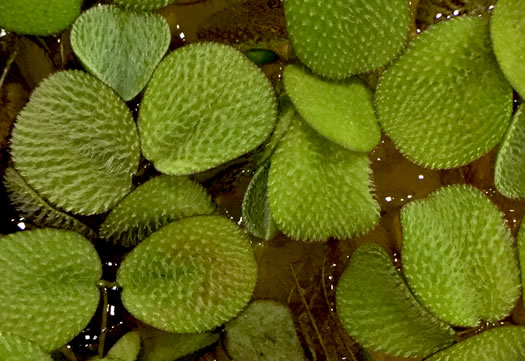 Leaves entire, about 1cm in diameter, round or oval with a cordate base, per Field Guide to the Ferns and Other Pteridophytes of Georgia.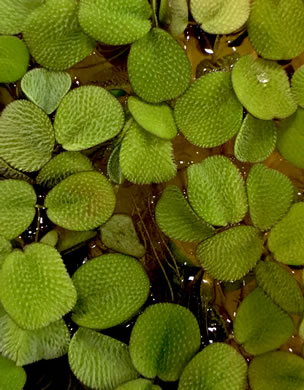 Half the size of Giant Salvinias (S. molesta, biloba, herzogii, auriculata), per New Invaders of the Southeast.
---
Giant Salvinia, Kariba Weed
Salvinia molesta


Look for it in still waters of farm ponds, calcareous seepage ponds, and other situations