---
Your search found 17 image(s) of Dame's Rocket and Fireweed.
Clicking or hovering over any of the pictures below will display a larger image; clicking the plant's name will provide information about the plant pictured.
---
Dame's Rocket
Hesperis matronalis


Look for it in bottomlands, roadsides, moist forests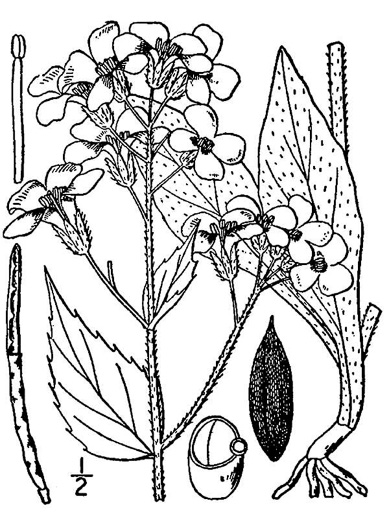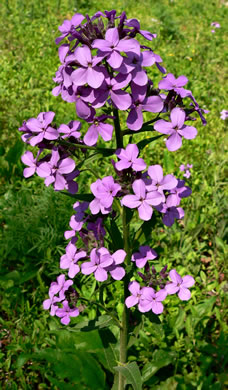 The fragrant flowers are borne in showy terminal racemes on stem & branches, per Wildflowers of Tennessee.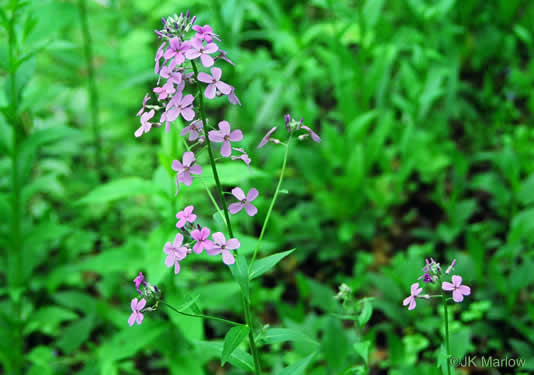 Cultivated and escaped, now invading natural areas in northern states, per Wildflowers of Tennessee, the Ohio Valley, and the Southern Appalachians.
---
Great Willowherb, Fireweed
Chamaenerion angustifolium ssp. circumvagum


Look for it on grassy balds, roadsides, montane fields, burned areas, disturbed areas
---
Fireweed, American Burnweed, Pilewort
Erechtites hieraciifolius


Look for it in disturbed soil in nearly all habitats except the extremely xeric, present in most parts of the modern (beat-up) landscape at least as seedlings, liable to turn up at the smallest disturbance (such as small tree-fall tip-up mounds or campfires, even in large natural areas), most abundant in areas extensively disturbed or scarified by timber-harvest, bulldozing, or severe fire